Coordinator:
Linda Lucena – SI Bidwell Rancho (D1) – stoptrafficking@soroptimistsnr.org
Trafficking Committee Members:
California Specific
Sheryl Longsworth – SI Rancho Cordova/Gold River – siranchocordova@soroptimist.net
Nilda Valmores – SI Sacramento – nildaguanzonvalmores@gmail.com
Nevada Specific
Lesli Brisson – SI Washoe County
trafficking_nonv@soroptimistsnr.org

Special Events about Human Trafficking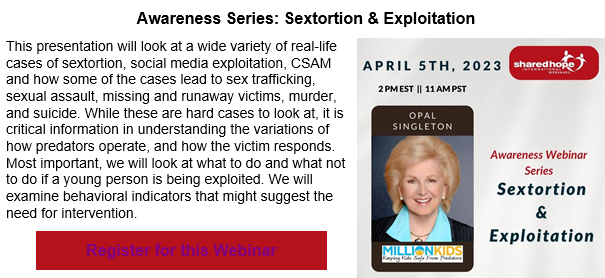 ---
---
Resources
CA-Specific
CA McKinney-Vento Act Homeless Education School District Liaisons – CA School District Liaisons
California Child & Youth Sex Trafficking Report Card – https://reportcards.sharedhope.org/california/
California legislation information–SB 14
Senator Shannon Grove has introduced Senate Bill 14, a bill that would include human trafficking in the lists of crimes that are defined as serious and violent under California law, making the crime a strike under the Three Strikes law. If passed, SB 14 will help strengthen protections for the millions of victims of sex and labor trafficking.
SI/Bidwell Rancho has created bus shelter ads that went up in front of 2 local schools. The QR code leads to more information about Human Trafficking.